Global Space Business Bulletin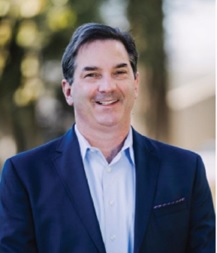 Tim Dyer, is the President of the Material Science firm, Elcon Precision in San Jose, USA. Elcon specializes in photochemical machining, metallization of ceramics and brazed assembly services. With a Bachelors and Masters in Materials Science and Engineering, from University of California, Davis, creating and making products at nexus of energy, fabrication technologies, and materials science is the special feature of the distinguished career of Tim.
If you are to be asked the three most important things/developments that have happened in the Space / Aerospace Industry, in the recent past, what will they be?
Semiconductor industry innovations – High speed, large memory, Lithium-ion batteries, and compact computers augment human capabilities to control and manage a space flight vehicle; Development of advanced digital imaging sensor technology for data capture and ion engines for microsatellites and long-range space flight.
What is your opinion on the Indian Market?
The Indian Market is very exciting. It offers a lot of opportunities for a company like us and we look forward to working with Indian Customers & suppliers.
"The Indian Market is very exciting."
Metals comprise the largest part of Rockets / Launch Vehicles. Is there enough and quick innovation taking place to discover lighter (lesser in weight) and stronger metals?
3-D printing of both high entropy alloys (HEA) and difficult-to-manufacture composite aluminium alloys will help reduce weight.
Metal-ceramic composites also offer promise as lightweight materials with better properties >500C.
Laminar material designs made via layer based additive manufacturing processes also offer higher temperature and light weight performance.
Elcon Precision Seeking Suppliers: Precision Ceramic Components, Metal Forming and Electronic Components with Laser Machining Capabilities.
Elcon Precision Seeking Customers: Metallization of Alumina. Aerospace Electronic Components, Aerospace Components Assemblies, Photo Chemically etched parts
What are the major technology breakthroughs / advancements that you have seen in your Company / Business in the last 5-10 years?
Ion engines in space craft and micro satellites have created opportunities.
New and advanced non-contact inspection equipment is less costly and has enabled us to improve quality. Systems like optical CMMs and digital X-Ray systems.
SPC Software has improved and is easier to use, also enabling us to determine risks and process stability.
Direct imaging systems for photolithography enable us to make small high purity refractory metal (Tungsten, Molybdenum) components for joining and brazing hermetic assemblies.
With the launch of the National Mineral Policy 2019 and the Mines and Minerals (Development and Regulation) Amendment Act 2021, India presents a major opportunity for investors looking to invest in the metal industry in India. India has large reserves of Iron ore, Bauxite, Chromium, Manganese ore, Baryte, Rare earth and Mineral salts.
The Average Index of Industrial Production of Manufacturing of basic metals in the FY 2021-22 is 177.3 and has grown by 18.4 percent.