Global Space Business Bulletin
The excitement and opportunities offered by Space Exploration are growing very fast… St. John's English School, Amruthahalli, Bengaluru 5 March, 2022th Young minds need to develop critical thinking and scientific temper to bring about innovation to face the emerging challenges in the field of Space Technology
"Students have to be curious and ask questions about various scientific phenomena / facts happening around them. This will kindle their scientific temper… ISRO invites young minds to pursue space as a career."
N. Sudheer Kumar,
Director, CBPO, ISRO, Bengaluru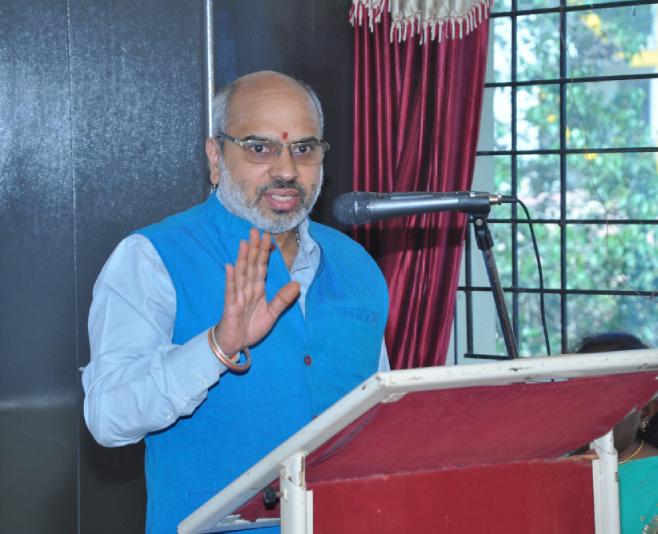 Workshop components:
Questionnaire on Space Sciences & Technology that was sent to the students two weeks before the workshop.
Interesting videos on ISRO's history & Space Technology.
Quiz on Space Technology.
STEM Experiments.
Certificate for Participants.
List of questions from the previous programme to increase the curiosity of students.
Pledge
Popular Questions from Students:
What is the center of gravity of earth?
How far we should go to escape from gravity?
If oxygen increases in the earth, what will happen?
Why should humans show interest in space research?
Which is the deepest place in the earth?
What is meant by solo star and group of stars?
How satellites stay in their orbit without falling?