Global Space Business Bulletin
Building the space economy in low earth orbit is a unifying priority and this is reliant on constancy of purpose, as we move towards Moon, Mars and beyond. Technologies like Advanced Manufacturing, Artificial Intelligence, Robotics, Nanotechnology, Cybersecurity, Data Analytics – will have a lasting and positive impact on the Space Industry.
Future workforce is very important in the (A&D) industry. We need highly skilled workers. This is a significant concern, exacerbated by the global pandemic. Workforce Diversity and fostering inclusion by encouraging women and underrepresented minorities are important.
AIAA is encouraged by how many countries are engaging in the space economy… it's not just a few countries exploring and commercializing space – the democratization of space has begun.
Educational Institutions need to focus on systems engineering, or inter disciplinary engineering, which has become more and more important.
"The democratization of space has begun."
The United States government is the largest contributor to the space industry. NASA's budget is currently about 0.5% of federal spending, but thanks to the hard work of economists at the Bureau of Economic Analysis, we also know that's about how much was spent on space in 2019—$194.6 billion, or 0.5% of total gross output in the US that year, which created 354,000 jobs.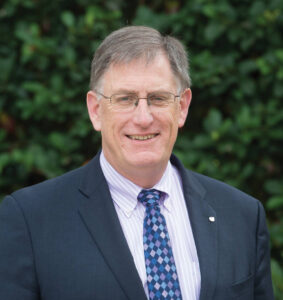 Dan Dumbacher currently serves as the Executive Director of The American Institute of Aeronautics and Astronautics (AIAA). Mr. Dumbacher earned a bachelor's degree in mechanical engineering from Purdue University in 1981 and a Master's in Business Administration from the University of Alabama in Huntsville in 1984. He has completed the Senior Managers in Government study program at Harvard University. He has received numerous awards and honors, such as the Silver Snoopy Award, and the NASA Distinguished Service Medal.